I have designed a toe brake system for the 4S. Has anyone here done such a mod or know of one?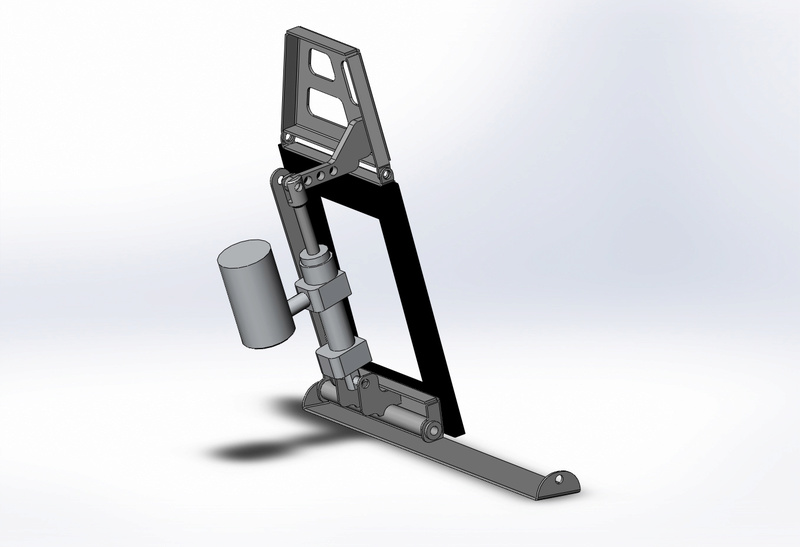 Nombre de messages

: 10


Localisation

: South Africa


Constr./proprio.

: 042


Date d'inscription :

13/04/2016



My MCR-UL was originally delivered with the standard toe-brake option available at Dyn'Aerothis at that time.

This is something similar to what you represented in your design.

The paddle mechanism are installed on each of the four rudders, providing then the same capabilities from both left and right seats.

The parking brake is manually actuated thanks to a small central lever connected with a flow valve which is intended to block the movement of the oil present in hydraulic system.

Best regards,
Luciano



Nombre de messages

: 508


Localisation

: Bruxelles


Constr./proprio.

: Propriétaire de Bohfino2, un superbe MCR01-UL 100cv (sn: 394) acheté neuf en juin 2009 et qui a déja parcouru à ce jour près de 1.000h de vol


Date d'inscription :

02/10/2008



Ah thanks Luciano, that is welcome news. One always wonders why that was not the standard option. I think the toe brakes are much easier to install and to use as well.



Nombre de messages

: 10


Localisation

: South Africa


Constr./proprio.

: 042


Date d'inscription :

13/04/2016



Hi,
It  could be interesting for you to have a look to the French manufacturer Beringer web site as they provide comprehensive brake systems for the mcr planes.

http://www.beringer-aero.com/produits/kits-complets-1.htm

Best regards
Merry Xmass
Luciano



Nombre de messages

: 508


Localisation

: Bruxelles


Constr./proprio.

: Propriétaire de Bohfino2, un superbe MCR01-UL 100cv (sn: 394) acheté neuf en juin 2009 et qui a déja parcouru à ce jour près de 1.000h de vol


Date d'inscription :

02/10/2008



Yes, Luciano is right .... but.

Having a foot brake control, like the Piper and Cessna, seems to be a good idea. In my opinion, it is not!

This is not a good idea, because with a Piper or a Cessna, one assures the direction with the heels and the braking with the toes.
No direction with the heels for the MCR!
So, it seems to me that separating the steering and braking makes it possible to be precise in both controls.

In addition, the manual control is easier to install, lighter and cheaper ...

Michel



Nombre de messages

: 1092


Localisation

: CHOLET LFOU


Constr./proprio.

: Constructeur VLA F-PMTR


Date d'inscription :

23/07/2009





Sujets similaires
---
Permission de ce forum:
Vous
ne pouvez pas
répondre aux sujets dans ce forum